Cogswell Family Association
A non-profit corporation, organized in Mass., in 1989, dedicated to preserving the history of the Cogswell family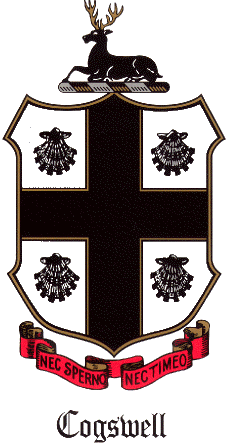 Interested in purchasing your very own copy of the "OFFICIAL" Cogswell Family Coat-of-Arms?
Click here
Click here to print the Order Form
for "A Brief History of the Cogswell Family"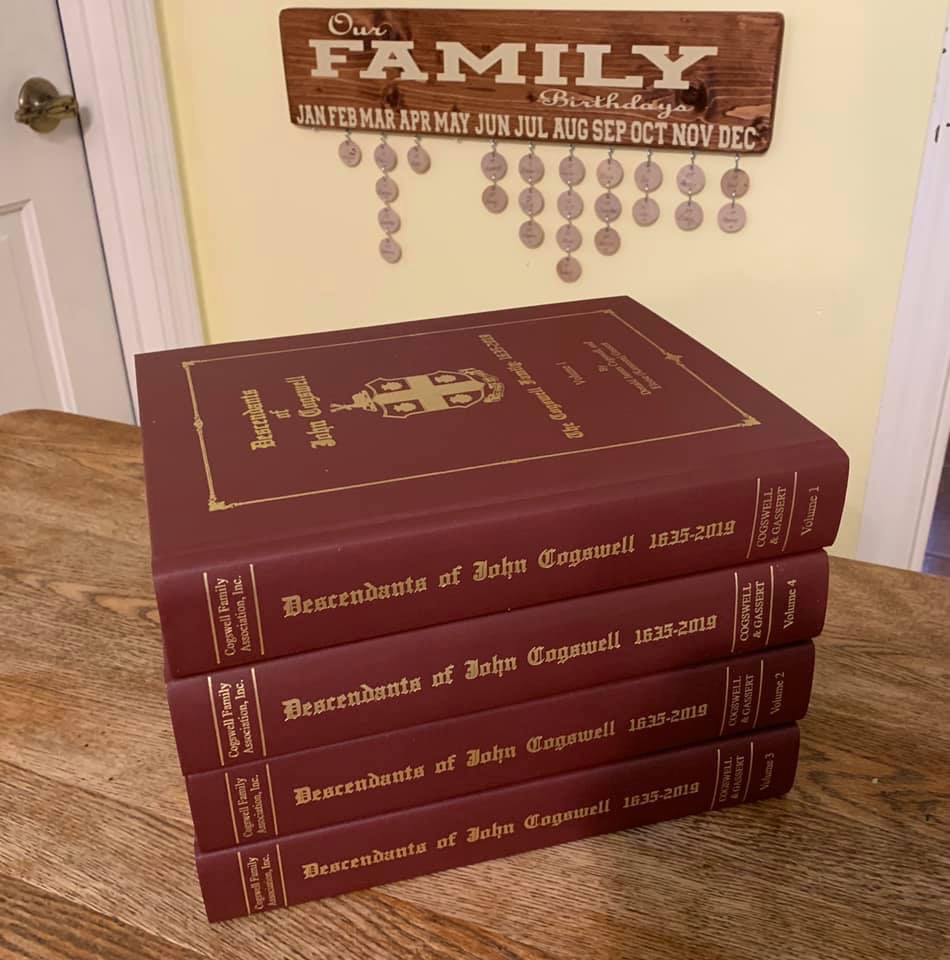 You can join us through PayPal.
Select the membership type you want
and then click "Buy Now"
If you would like to know if we have information in our database, please contact cfa-dbkeeper[at]cogswellfamily.org
If you need help with finding your link to the Cogswell Family please contact Eloise Gassert at cfa-historian[at]cogswellfamily.org.
Click here to get a copy of a Pedigree form and get started on your family's genealogy - or a Family Group Sheet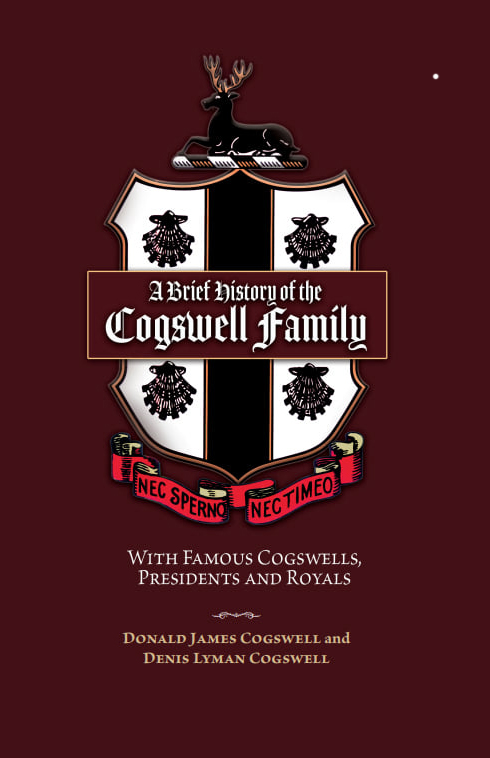 W
atch a YouTube Interview of the Authors of "The Descendants of John Cogswell:
The Cogswell Family 1635 - 2019"
Click Here