Cogswell Family Association
A non-profit corporation, organized in Mass., in 1989, dedicated to preserving the history of the Cogswell family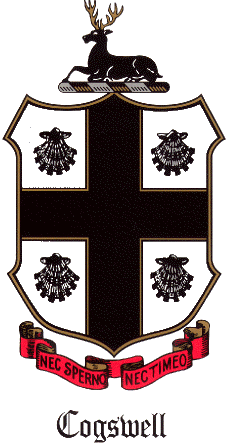 Interested in purchasing your very own copy of the "OFFICIAL" Cogswell Family Coat-of-Arms?
Click here
Click here for the Book Order Form - US
You can also join us through PayPal. Select the
member type you want and then click "Buy Now"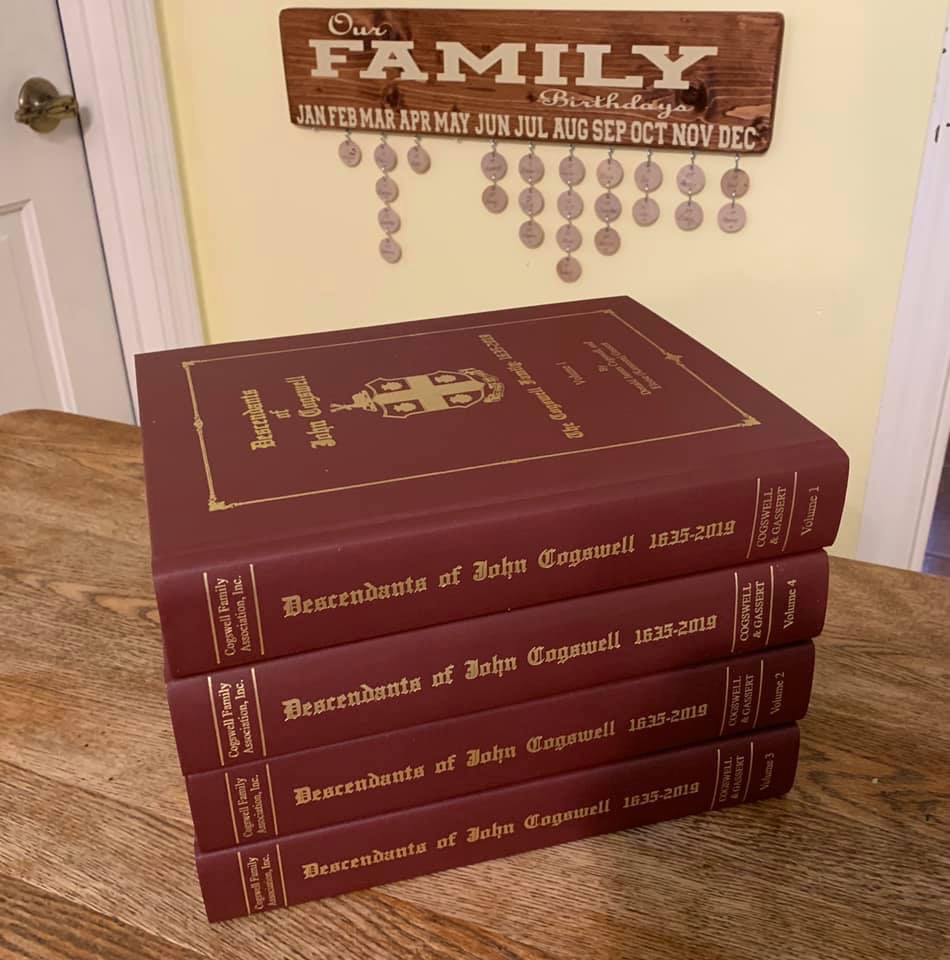 If you have new/or updated information to add to the databasse please contact cfa-databasekeeper[at]cogswellfamily.org
W
atch a YouTube Interview of the Authors of "The Descendants of John Cogswell:
The Cogswell Family 1635 - 2019"
Click Here